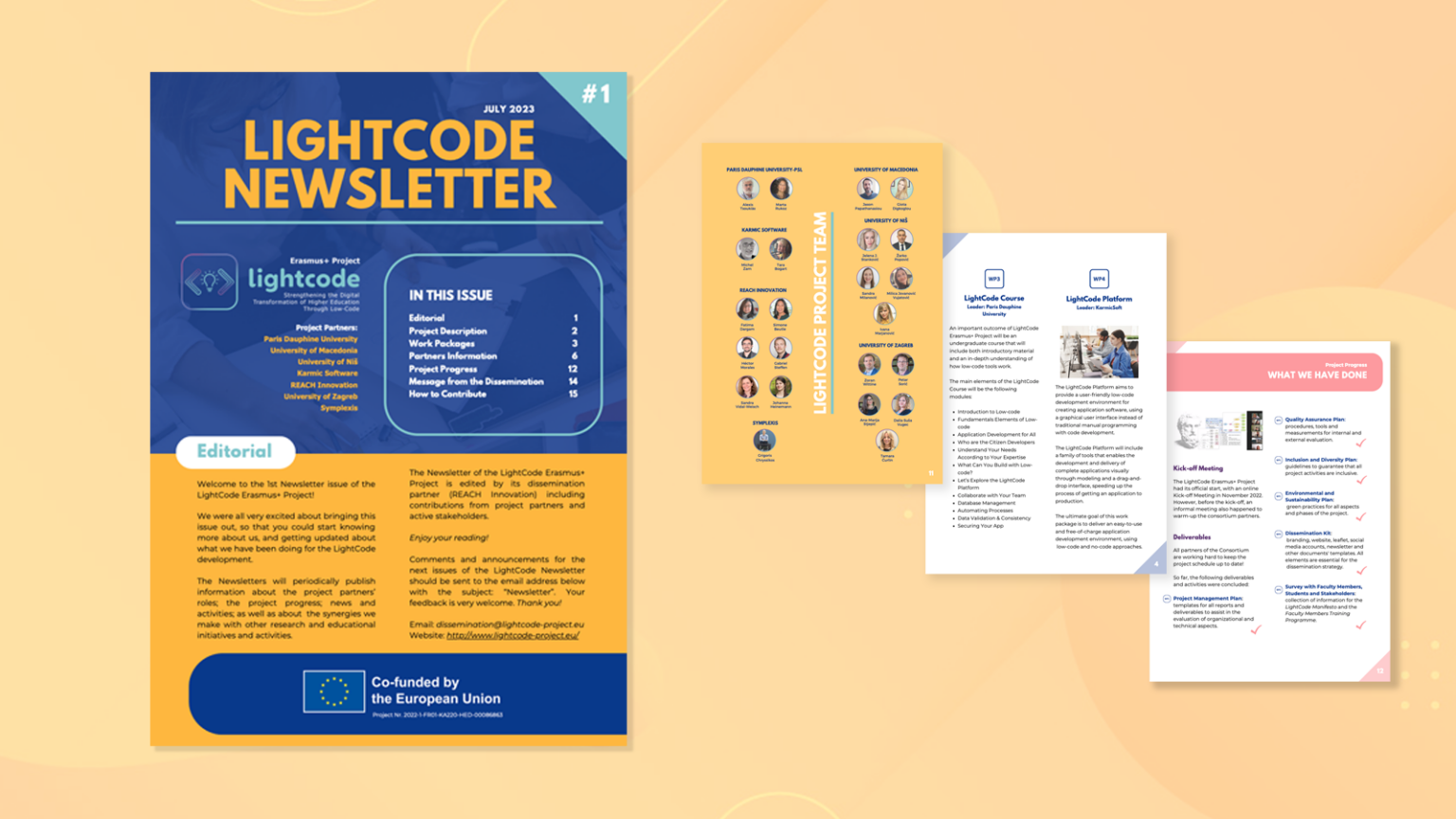 We are happy to release and share with you the first issue of the LightCode Newsletter!
You will find in it all the partner's descriptions and all the activities and deliverables completed so far in the LightCode Erasmus+ Project.
Dive into our Newsletter to know more about our exciting project!
Contact us for more information.